Protective styles ought to be part of your hair care routine because they help with length retention, protect hair from over-manipulation and harsh weather.
Hello AfroQueens, hope your hair is growing and skin glowing. Welcome to my blog and be sure to keep it here for everything hair care. To my loyal ones & day ones welcome back. Have you checked out our payhip store yet?
"Disclosure: Some of the links below are affiliate links. This means that, at zero cost to you, I will earn an affiliate commission if you click through the link and finalize a purchase.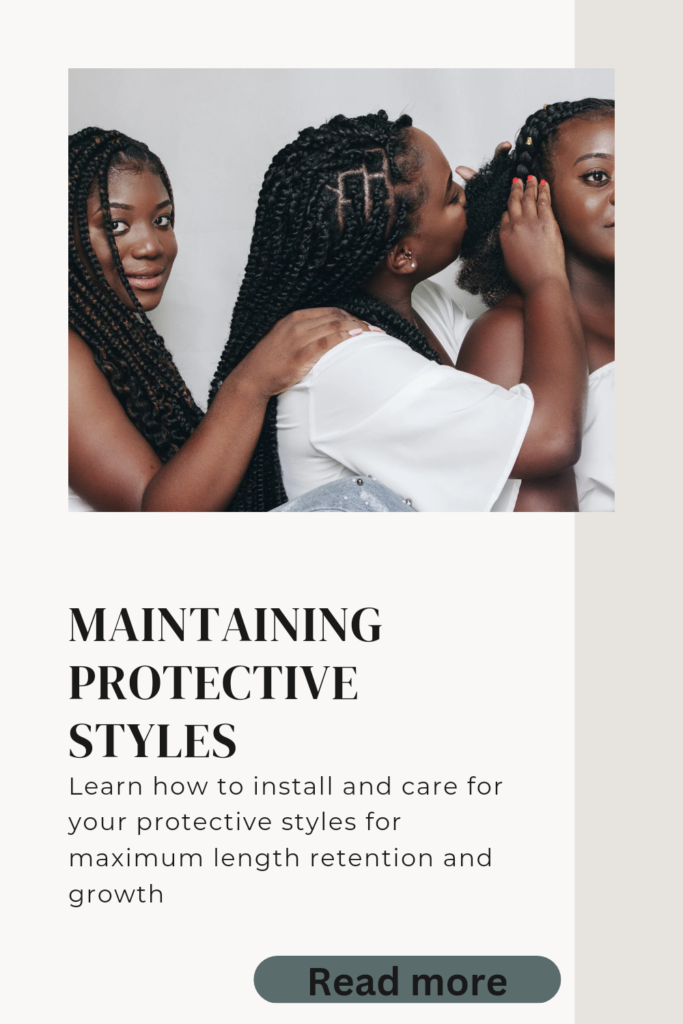 Feel like your hair has been the same length forever, I've an Ebook that will help you grow your hair healthier, longer and thicker. Grab your copy here… Also, check out all the Ebooks,guides and journals that will go a long way in your hair care journey here.
Do you wear protective styles & how often? I love them because they help me retain length & I don't have to figure out how to style my hair all week long, I'm terrible at styling.
Protective styles don't need daily manipulation and if cared for properly, you'll notice less breakage meaning more length from your growth and length retention that's why after taking down a protective style your hair seems longer.
Protective styles range from Bantu knots, twists, box braids, flat twists, braids, faux locs.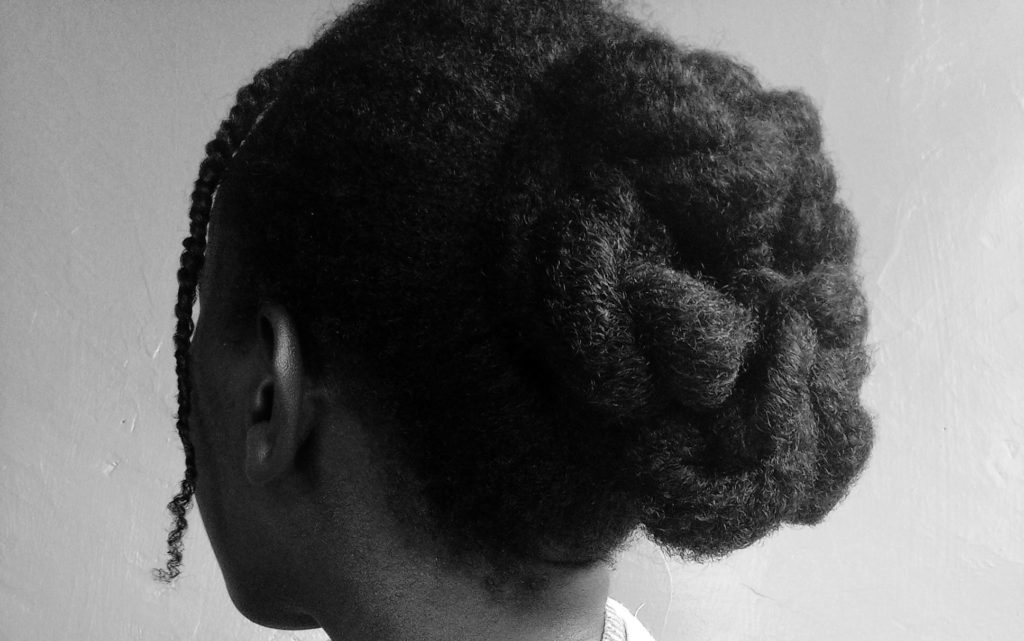 Table of Contents
Tips on Installing protective styles
Prep your hair before installation, wash, deep condition, moisturize and stretch. Catch up on how to prep your hair for protective style here.
Don't braid or twist your hair too tight that's how you lose your edges.
Also, when using extensions, don't add an huge extension on a small hair patch.
Related post; gorgeous clip in extensions for you.
Make sure the styles are gentle on your scalp.
Related post; scalp care tips.
How to care for protective styles.
Moisturize! Moisturize! Moisturize!
Don't tuck your hair in a protective style and forget all about it. Moisturize as you would when wearing your hair out, the frequency may be different. I moisturize my protective style once a week and a couple of days when wearing my hair out.
Put water and leave- in conditioner in your spray bottle to re-moisturize or water and glycerine. Use your usual go to moisturizer.
Related posts;
Care for your edges.
Edges are so delicate and need TLC to thrive. Moisturize your edges too and use your go to oil or a growth stimulating oil to massage them especially if you're working towards regrowing them.
Related posts;
Wear your satin bonnets/ scarf.
Protecting your protective styles and edges when sleeping is important to. Satin bonnets are gentle on your hair and hairline, don't absorb moisture from your hair like cotton scarf or pillowcase and minimizes frizz.
Cleanse your scalp.
If you intend to keep your styles for a long period of time, consider cleansing your hair and scalp to get rid of dirt and product build-up. Cleanse, deep condition and moisturize as you would on other wash days.
Related posts;
Personally, I don't wash and condition my hair when in protective styles cause I don't keep them for longer than 2-3 weeks. I co-washed my mini twists once cos my intention was to keep them for 6 weeks.
Related posts;

Make the most of your style and be adventurous with styling. Check styling inspo on Pinterest and enjoy trying new styles. Also, don't keep your styles for way too long.
How do you care for your protective style?