Whether your hair feels healthy, don't skip the deep conditioning step.
Hello AfroQueens, hope your hair is growing and skin glowing. Welcome to my blog and be sure to keep it here for everything hair care. To my loyal ones & day ones welcome back.
Feel like your hair has been the same length forever, I've an Ebook that will help you grow your hair healthier, longer and thicker. Grab your copy here… Also, check out all the Ebooks,guides and journals that will go a long way in your hair care journey here.
Table of Contents
"Disclosure: Some of the links below are affiliate links. This means that, at zero cost to you, I will earn an affiliate commission if you click through the link and finalize a purchase."
What's deep conditioning?
Deep conditioning is an essential wash day step that involves applying a moisturizing and/or protein treatment to restore moisture, improve elasticity, repair and strengthen hair, reduce breakage and split ends.
Experiencing dry, damaged hair and a lot of breakage and shedding? Well, about time you invested in a moisturizing and protein deep conditioner, both are essential for growth of healthy hair.
Deep conditioners are also referred to as; hair mask, reconstructors, deep treatments, penetrating treatment, deep masque etc.
Deep Conditioner Types.
There are 2 deep conditioner types ;
Balanced deep conditioner (works as a moisturizing and protein treatment 2-in1 deep conditioner)
Each of the deep conditioners has specific ingredients that you should look out for when purchasing. For moisturizing deep conditioners, look out for products with humectants & emollients & protein deep conditioners must have amino acids, hydrolyzed proteins etc.
Moisturizing Deep Conditioners for Type 4 Dry Natural hair.
Why protein treatment is essential for Healthy Type 4 Natural Hair.
Why deep condition?
Restore moisture after cleansing.
Improves hair elasticity
Adds or restores natural shine.
Repairs and prevents damage.
Strengthens the hair minimizing breakage and split ends.
How to deep condition.
Start off with freshly washed hair. Detangle, use your favorite shampoo to cleanse & thoroughly rinse off the shampoo. Dry your hair until it's damp
Section your hair & apply the conditioner from the ends to the roots of your strands on each section. Ensure every strand is coated with the hair mask, detangle with your fingers then use a wide tooth comb to properly get rid of the tangles.
Twist each section after applying the deep conditioner.
Wear a shower cap, thermal cap to infuse the conditioner nutrients in your strands. You can also warm up the deep conditioner before application, make sure the conditioner isn't too hot, just warm. Leave the conditioner for 30 minutes to an hour, you can leave it overnight (the downside of this is you might over moisturize your hair)
Rinse off with cool water & if after rinsing your hair feels moisturized, softer & manageable, the deep conditioner has done its job.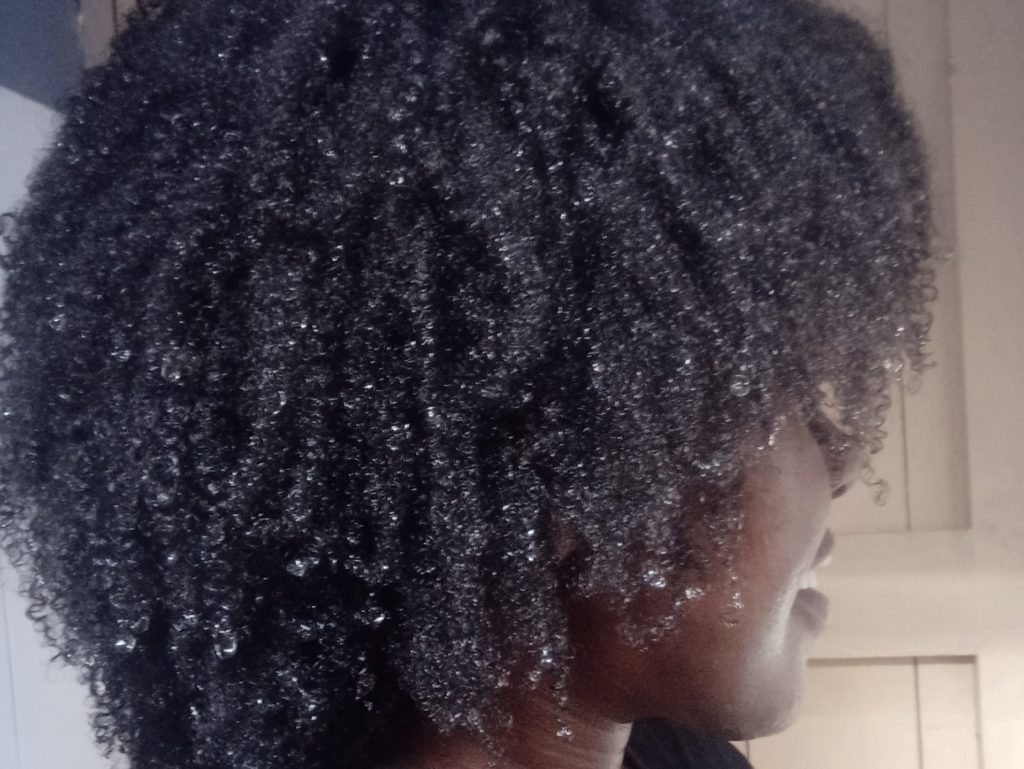 Deep conditioning Tips.
Always aim at maintaining the moisture-protein balance for growth of healthy hair.
Heat is important for deep conditioning, it opens up the cuticle for the nutrients to penetrate.
Deep condition with a moisturizing deep conditioner every time you deep cleanse your hair. How often you use protein treatments depends on the state of your hair, how often you use heat and manipulate.
Don't overdo it, letting your deep conditioner sit on your hair overnight consistently might lead to over conditioning or hygral fatigue.
How often do you deep conditioner and what tips have worked for you?