Mosara hydrating butter is by far my favorite hair care product & no, this is not an Ad or PR, purchased the product sometime last month and thought to share with my tribe my honest review.
Hello ManEmbracers, I hope your hair is growing and skin glowing. Welcome to my blog and be sure to keep it here for everything hair care. To my loyal ones & day ones welcome back. 
"Disclosure: Some of the links below are affiliate links. This means that, at zero cost to you, I will earn an affiliate commission if you click through the link and finalize a purchase."
Introducing *drum rolls please* Mosara hydrating butter review. Product Promise, "The basis of every style Mosara's Hydrating butter softens and restores moisture back to your strands and seals it in giving you hydrated and shiny hair for days."
Feel like your hair has been the same length forever, I've an Ebook that will help you grow your hair healthier, longer and thicker. Grab your copy here… Also, check out all the Ebooks,guides and journals that will go a long way in your hair care journey here.
Table of Contents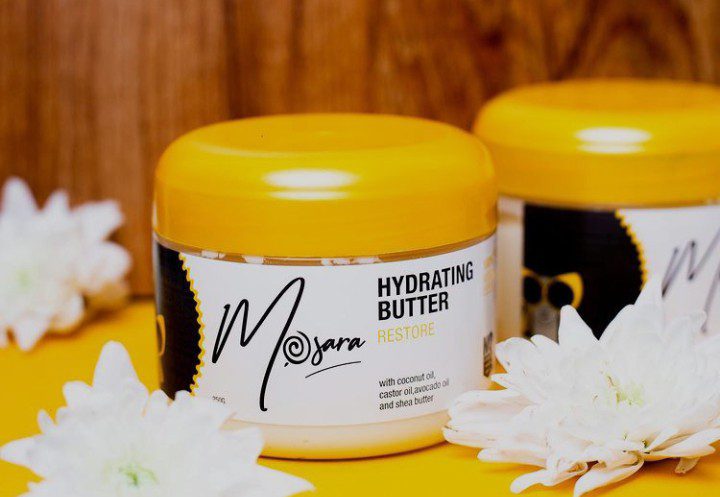 Mosara Hydrating butter Review
First off, the mosara hydrating butter is so affordable. I know some hair care products are hella expensive but not this. Actually the whole product line is super affordable and it's all about moisture, maximum hydration, I mean who doesn't need a silky soft mane. Check out the range of products here.
I purchased the product cos a friend, naturally mwangi really praised the brand & I thought it's about time I gave them a trial. Here is the thing, my intention was to buy Mosara milk but I couldn't find it at the store so I decided to buy the butter since the directions are "use as a leave-in" and that's all I needed a moisturizer. Mosara hydrating butter review.
The product comes in 250g and 400g going at ksh 500 & 800 respectively. It has a not so thick consistency, it's a good enough consistency and smells delicious.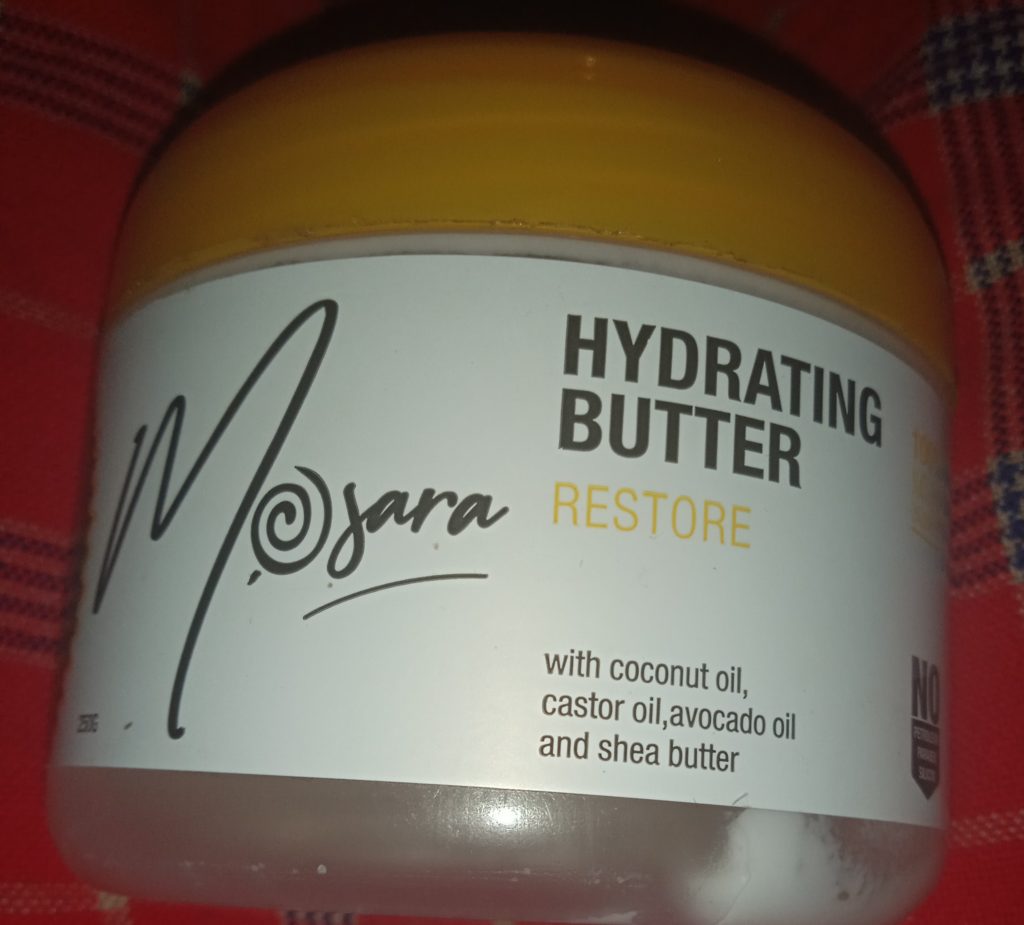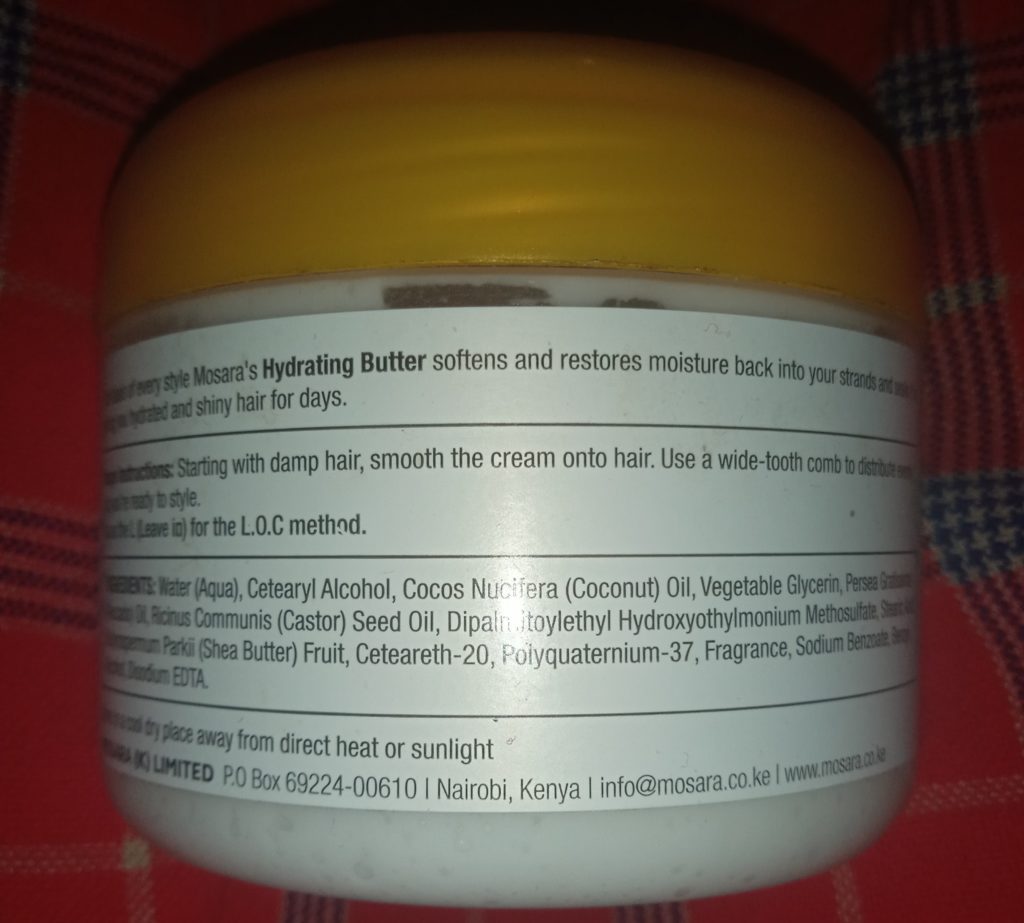 I have used the butter in two different ways ; applied it as a leave-in & a sealant on damp hair after rinsing off the deep conditioner & secondly, mixed it with warm water in my spray bottle to refresh/re-moisturize my hair.
After application my hair didn't feel any different, not softer or moisturized. I don't need to say how disappointed I was until I let my braids air dry ( I wear braids after moisturizing my hair on wash days) and boy my hair felt the softest it's ever felt. The best part is my braids were moisturized for 4 days. 4 days guys, I was so impressed with the moisturizing & did I mention I didn't use any other product other than the Mosara hydrating butter?
I did use the butter when stretching my hair with flat twists and I did get some curls and a soft mane, check it out here and be the judge. Have added the butter to my spray bottle and do I need to say how my hair feels moisturized after the dampness dries off & stays moisturized for a couple of days?
Other than the fact that it is affordable, keeps my hair moisturized for days, the best part is I don't have to use a sealant or any other product, just water and the butter. Isn't that awesome? If you're a natural on a budget, you ought to consider trying this product out. I recommend it, try it out and lemme know how you like it.
Have you used any mosara products before? Which is your favorite? I'm sold & I would love to try out all their products. Hey Mosara, can we work together?