How often do you wear protective styles? Are there benefits of protective styles?
Hello AfroQueens, hope your hair is growing and skin glowing. Welcome to my blog and be sure to keep it here for everything hair care. To my loyal ones & day ones welcome back.
Feel like your hair has been the same length forever, I've an Ebook that will help you grow your hair healthier, longer and thicker. Grab your copy here… Also, check out all the Ebooks,guides and journals that will go a long way in your hair care journey here.
"Disclosure: Some of the links below are affiliate links. This means that, at zero cost to you, I will earn an affiliate commission if you click through the link and finalize a purchase."
Protective styles ought to be part of your hair care routine because they help protect your hair from daily damage, manipulation and help retain length from your growth.
Table of Contents
Which protective styles are the best?
The best protective styles should be protective, shouldn't be held too tight, kept for too long until you notice build up and should be cared for, don't install protective style and forget all about it. Protective styles range from two strand twists, temporary locs, box braids, flat twists, cornrows, bantu knots, wigs, clip in extensions etc.
Do protective styles grow hair?
Not literally. Our hair is always growing and if you don't notice growth, your hair is probably breaking more than it's growing. Protective styles mainly help with retaining length from your growth.
What makes a style protective?
First, preparing your hair for protective style is important. Before installing a protective style, cleanse, deep condition, moisturize your hair and if you choose to stretch your hair using heat, use a heat protectant and minimum heat.When installing a style, don't hold the style too tight, that's how you lose your edges and break your hair. I know you want your styles to serve you for a long period of time but is it worth it?
Once installed, care for the protective styles as you would with your hair. Don't tuck your hair in a protective style and forget all about it. Moisturize as you would, protect your hair when sleeping and cleanse off the build up if you need to.
Related posts;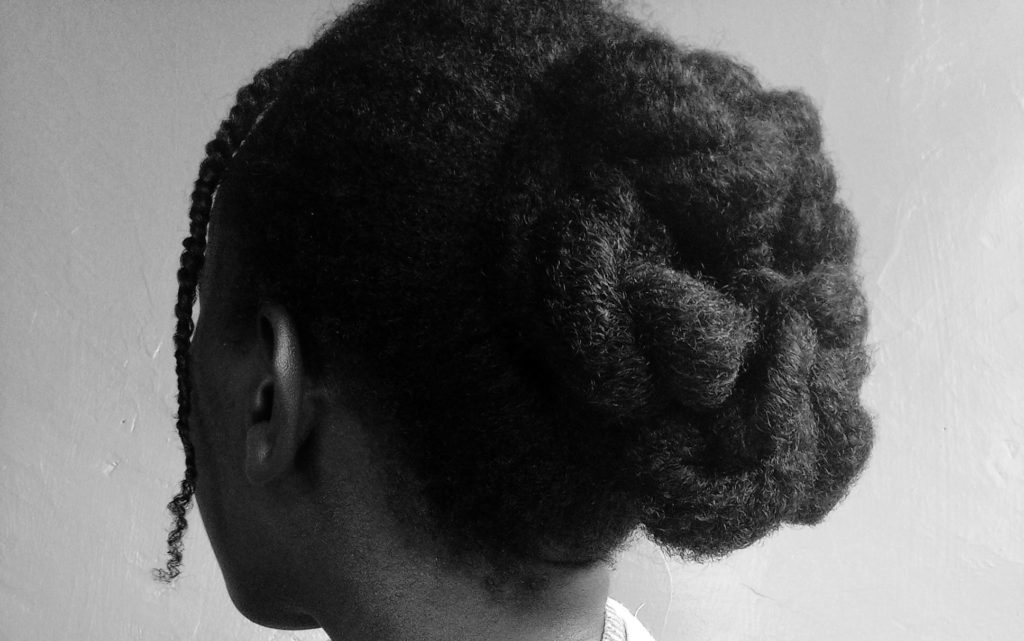 Benefits of protective styles
Keeps Moisture locked in.
Protective styles keep moisture locked in longer than wearing your hair out. I can go a week without moisturizing my two strand twists. Reminder; moisturize your protective style pay attention to how often you need to re-moisturize.
Related posts
Help with length retention.
Protective styles help protect hair from damage and daily manipulation which causes breakage that has us feeling like our hair isn't growing. Protective styles keep your hair tucked and protected.
Related posts;
Reduce tangles and knots.
Tangles! Tangles! We all know how open hair keeps tangles, knotting and detangling can be a hectic job sometimes. Protective styles keep your hair stretched minimizing tangles.
Related posts;
Protection
Protective styles protect your hair from daily manipulation, combing, brushing and weather conditions. You know how the heat, winds, cold and humidity affect our hair, protecting your hair during some of these seasons help minimizing damage and breakage.
It's worry free.
We all know we have days or weeks when we don't wanna deal with combing, styling, detangling or we are on a busy schedule and the hair is the last thing yoy are willing to deal with. Protective styles give you the break you much deserve and lets you focus on other important things.
Protective styles also saves you time getting ready especially for those of us who struggle with styling our manes. They have you looking like a goddess without spending an eternity and watching a thousand youtube tutorials.
How does your hair benefit from protective styles?