Hello ManEmbracers, I hope your hair is growing and skin glowing. On to Mane Motivation Monday & it's a twist out motivation like a how it started and how it's going thing.
I wear a puff one or twice every month mostly because it's an easy style to achieve. I mean, you can achieve it in less than 5 minutes, you can accessorize it and there are different ways to style it( high puff, side puff, a puff with bangs/twist/twist outs, low puff) the list is endless, just get creative with your puff.
Table of Contents
"Disclosure: Some of the links below are affiliate links. This means that, at zero cost to you, I will earn an affiliate commission if you click through the link and finalize a purchase."
Feel like your hair has been the same length forever, I've an Ebook that will help you grow your hair healthier, longer and thicker. Grab your copy here… Also, check out all the Ebooks,guides and journals that will go a long way in your hair care journey here.
Let's get down to a few things you need to know about wearing a puff.
How to tie a hair puff/ hold your hair into a puff.
A puff is super easy to do, all you need is a long hair tie, elastic band, shoe lace, bobby pins and if you love laying your edges, you'll need an edge brush or toothbrush. Here is a quick tutorial on how to achieve a puff.
A puff can be good or bad for your hair.
How often you wear a puff & how tight you hold will affect your hair. If you've to wear a puff frequently, take breaks after every few days and don't hold the puff too tight, that's how you slowly lose your edges.
Easy to achieve with lots of styling options.
You can achieve a Puff in less than 5 minutes. Moisturize, comb if you need to, tie and fluff with a hair pick comb or your fingers. The styling options are just endless, you can have a high puff, side puff, low puffs, high puff with twist/twist out bangs, accessorize with a head wrap etc.
Save a ruined style/ "bad hair day"
We all have days when our hair never seems to cooperate like you just can't achieve the style you want or your twist out, braid out or Bantu knot outs don't look anything like you expected. Any ruined/ failed styles can easily be saved by a puff, next time you are staring at your hair in the mirror frustrated & not sure what to do, just puff the hair.
Headache! Headache! Headache!
I used to get headaches every time I would wear a puff and the first thing I would do when I get home is take off the hair tie and let my hair fall back. Honestly, I did hold my hair a little too tight thus the headache and sometimes I would re-adjust the hair tie because of discomfort and headache but now I know better. I use a long hair tie/ shoe lace, pull up the tie as I adjust the tightness and how big or small I want my puff.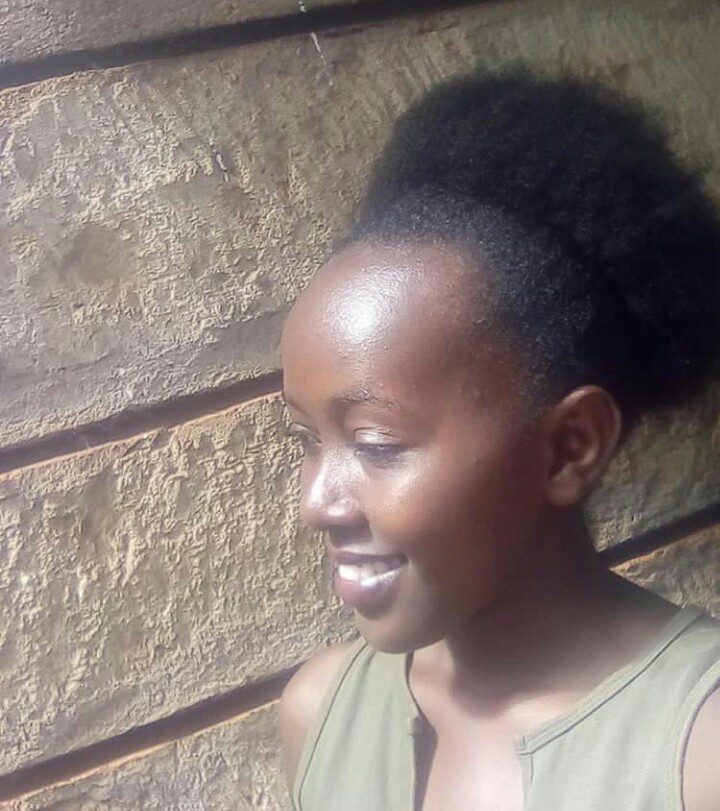 Moisturize! Moisturize! Moisturize!
Moisturize your hair first before wearing a puff. Remember dry hair never looks good on anyone and ain't good for your hair(tangles, knots and breakage.)
Detangling and Tangles.
First, moisturize your hair so that the strands are less inclined to wrap or hug each other forming tangles. Open ends tend to wrap on each & if possible detangle your hair before holding to a puff.
Too much puff….
If you take out the hair tie and your hair doesn't fall back, it's about time you ditched that style and it also means you've been wearing puffs too much. Your hair may tend to rebel different styles too, braid it, twist or flat twist to stretch it.
Afro puff is a time saver & gorgeous style if it isn't frequently worn and held too tight. Moisturize, take breaks, take it down once you are done with your day, accessorize it and get creative with styling.